While we remain focused on the alpha release of Vidrio 7, we have also continued to deliver valuable enhancements to the current Vidrio solution, and are pleased to share the following summary of Q4 2020 releases. Please contact info@vidrio.com to learn more or click here to request a demo.
Featured Releases
COVID-19 STRESS SCENARIO – HYPOTHETICAL P&L IMPACT ON PORTFOLIO
IN SIMILAR MARKET CONDITIONS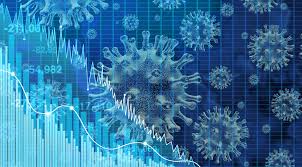 We have introduced a new historical scenario for the COVID-19 sell-off of 2020. As with other historical scenarios available on the Vidrio platform, the objective is to estimate the PnL impact on a fund or portfolio should it encounter similar market conditions as the ones experienced during times of stress. As always, this scenario is available for time series risk and position level risk.


NEW TRANSACTION TYPE: DIVIDEND TRANSACTION
To accommodate increasing use of dividends as part of multi asset class fund structures, a new transaction type, Dividend, has been added to the Vidrio platform.
Dividend Transaction can be used to record a dividend issued by a fund to a portfolio as well as a dividend issued by a portfolio to an investor.
When there is a dividend, the NAV of the investment will decrease by the dividend amount without impacting the performance of the investment.
NEW CLIENT PORTFOLIO CAPABILITIES NOW AVAILABLE
We have released new Client Portfolio capabilities that enable Vidrio users to see an aggregated view of each of their individual client's investments across all their portfolio products.

This new enhancement provides a unified view of an individual portfolio client's investment transactions, related valuations, etc. Client Portfolios include all of the core analytics and functionality :
• Analytics (performance, attribution, allocations, etc.)
• Statistics (Standard Deviation, Alpha, Beta, Sharpe Ratio, etc.)
• Exposure and Risk (Time Series based & Positions based)
• Daily Account Valuation
• Portfolio Planning, Order Management, Cash Management, FX Management
• Workflows, Reports, Guidelines, etc.

NEW GRANULAR GUIDELINES ON SHARE CLASSES
Account Level Guidelines
Users can now query or filter for actual share classes to identify specific parameters that they are responsible for monitoring.
Portfolio Position Level Guidelines
This is a new capability for Vidrio users who are managing portfolios and may have investment clients with explicit requests for a particular fund or position to be added to their portfolio on certain conditions. Users can now keep track of these positions on behalf of their investment clients.


ENHANCED COMMUNICATIONS SYSTEM: EMAIL CONNECTIVITY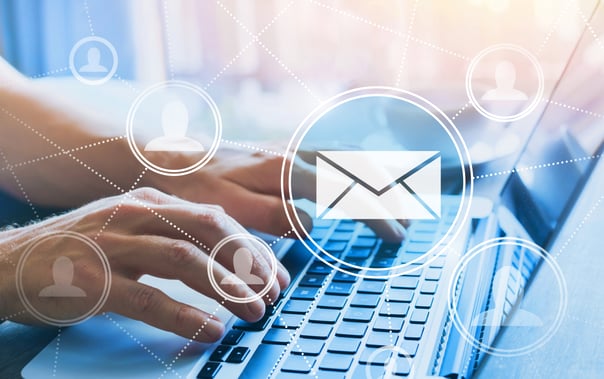 Users can now send internal/external emails directly from the Vidrio platform via a single, designated platform account (e.g., notification@yourcompany.com). The new feature enhances users' ability to share meeting and call notes, reports and other authorized communications from within Vidrio to internal and external stakeholders who might not have direct platform access.
*********************************************************************************************************
Sneak Peek - Coming Soon
Latest Update on the Next Generation of Vidrio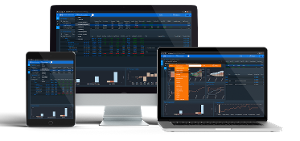 Following our Q3 update, we are excited to continue to share the ongoing evolution of the Vidrio platform, including our enhanced, more intuitive interface, expanded multi-asset class capabilities, advanced analytics, ongoing technology innovations, and the new Vidrio One solution. Please follow our new "Sneak Peek" page where we will continue to tease new views and features as we get closer to the upcoming release date.
*********************************************************************************************
Vidrio Insights: Our Latest Blog Content
Vidrio's team of experts remain on top of the latest market developments and industry trends in order to deliver thoughtful insights and best practice recommendations week over week via the Vidrio Blog. Following is a summary of our most read Q4 blog content.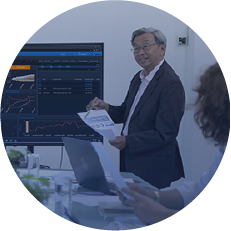 Coffee and a Conversation Recap #1: Zoom Diligence
By Erika Alter, November 30, 2020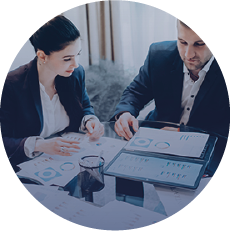 Excel in Finance - More than a Tempest in a Teapot
By Willett Bird, CFA November 5, 2020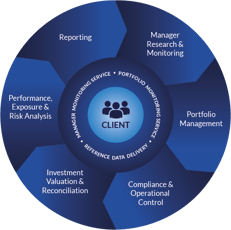 Adapting Investment Management Workflows to the "New Normal"
By Federico De Giorgis, October 29, 2020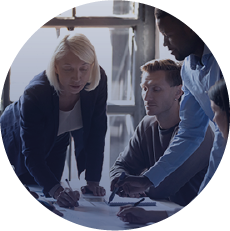 Webinar Recap: Managing Risk and Improving Alpha with Customization
By Erika Alter, October 14, 2020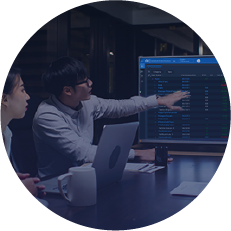 13F Disclosures – A More Nuanced View
Q&A with Gygmy Gonnot, October 9, 2020