The commingling of public and private investments remains an evolving trend that brings unique opportunities for allocators to diversify investments to multiple alternative asset classes. With this opportunity, however, come unique challenges.
To that end, we have remained laser-focused over this last quarter to ensure our clients have a single lens to look holistically across all portfolios, regardless of asset class or diversity of external managers. We are excited to announce several key milestones reached in Q1, including the integration of our Private Capital Markets capabilities, along with the availability of Eurekahedge Private Equity data, which we have detailed below.
In this Issue
Eurekahedge Private Equity Fund Database
---
Private Capital Markets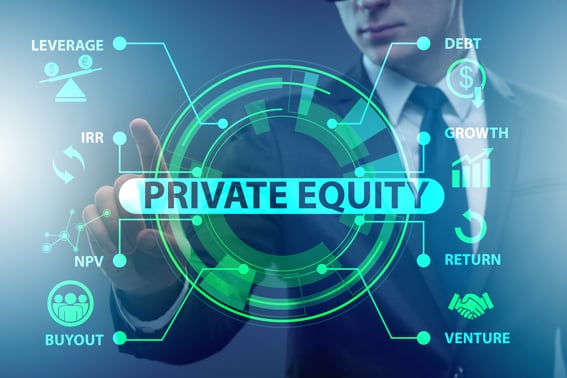 Vidrio now supports the complete investment allocation process across the alternative investment sphere, including allocations to hedge funds, private equity, private credit, and real estate. While our evolved applications for portfolio management, transaction support, research, and holdings analysis overlap across public and private allocation types, we have also added new capabilities specific to the Private Capital markets, including:
Valuation of non-unitized products, such as private equity and hedge fund partnerships

Monitoring of notional investments, including notional value and PnL (market value), Swaps, Bonds and Index Futures

Private Capital markets funds and look-through holdings monitoring, including additional fundamental data metrics

Additional investment transaction types (commitment, distributions, capital calls, etc.)

Additional

asset class specific

cashflow analytics (IRR, MIRR, etc.) and cashflow forecasting models

Tracking of T&Cs for Private Capital Markets Funds

Integration of the Eurekahedge Private Equity Fund database
Cashflow Analytics
Featured below is a view of the new Vidrio Cashflow Analytics. For more information on all of the below-outlined capabilities, including the more than 50 new statistics and data fields being captured on the Vidrio platform, please contact info@vidrio.com. Existing clients, please contact support@vidrio.com to request access.
Above: A screenshot of Vidrio's Cashflow Analytics
Cashflow Transactions
See updated cash balances whenever there is a new contribution or a distribution transaction, as shown below.
Above: Vidrio Cashflow Transactions, chart view
Monitoring Private Capital Funds and Holdings
You can now see holdings data aggregated at different levels, including an exposure summary at the Fund and Portfolio levels as well as a long list of additional fundamental data metrics at both the fund and underlying asset holdings level.
Above: Private Capital Markets - Holdings (List and Chart Views)
Fund Monitoring
General: Vintage, Fund Status, Size, Type, Target Size
Terms & Conditions: Management Fee, Hurdle Rate, GP Catch-Up Rate, Closing Date, Min/Max Commitment Amount, Harvest, Commitment, Investment and Capital Call Notice periods
Holdings Monitoring
Normalized and enriched Position-level information:
Descriptive Attributes – Industry, Sector, Geography, Deal Type, Status, etc.

Fundamentals – Revenue, Sales, Net Income, Debt, EBITDA, etc.

Valuation – Market Value, Realized PnL, Unrealized PnL, etc.
---
Eurekahedge Private Equity Fund Database
Above: Eurekahedge Private Equity Fund Database via Vidrio
Our Private Capital Markets enhancements also include the integration of the Eurekahedge Private Equity Fund Database. Please contact info@vidrio.com for a demo. Existing clients, please contact support@vidrio.com to request access.
---
Top Read Q1 Blog Posts
Click below to read the listed blog posts.
Whether currently considering options to solve your organization's alternatives allocation challenges, or simply interested in best practices from across the industry, we hope you find value in this update and we welcome your feedback and suggestions for any additional content or insights that will add value to your organization.