Inflation expectations in the second half of 2021 have been moving higher,
though whether this shift is temporary and range-bound is likely to become
evident in the coming months as the Federal Reserve maintains its dovish
accommodative monetary stance and market participants remain cautious
that further upside is likely to be limited in US Treasury yields.
This shifting market environment has proven to be a boon for alternatives
allocations according to the results of our inaugural Vidrio Views Survey of global allocators and LPs representing more than $100 billion in alternatives assets under management.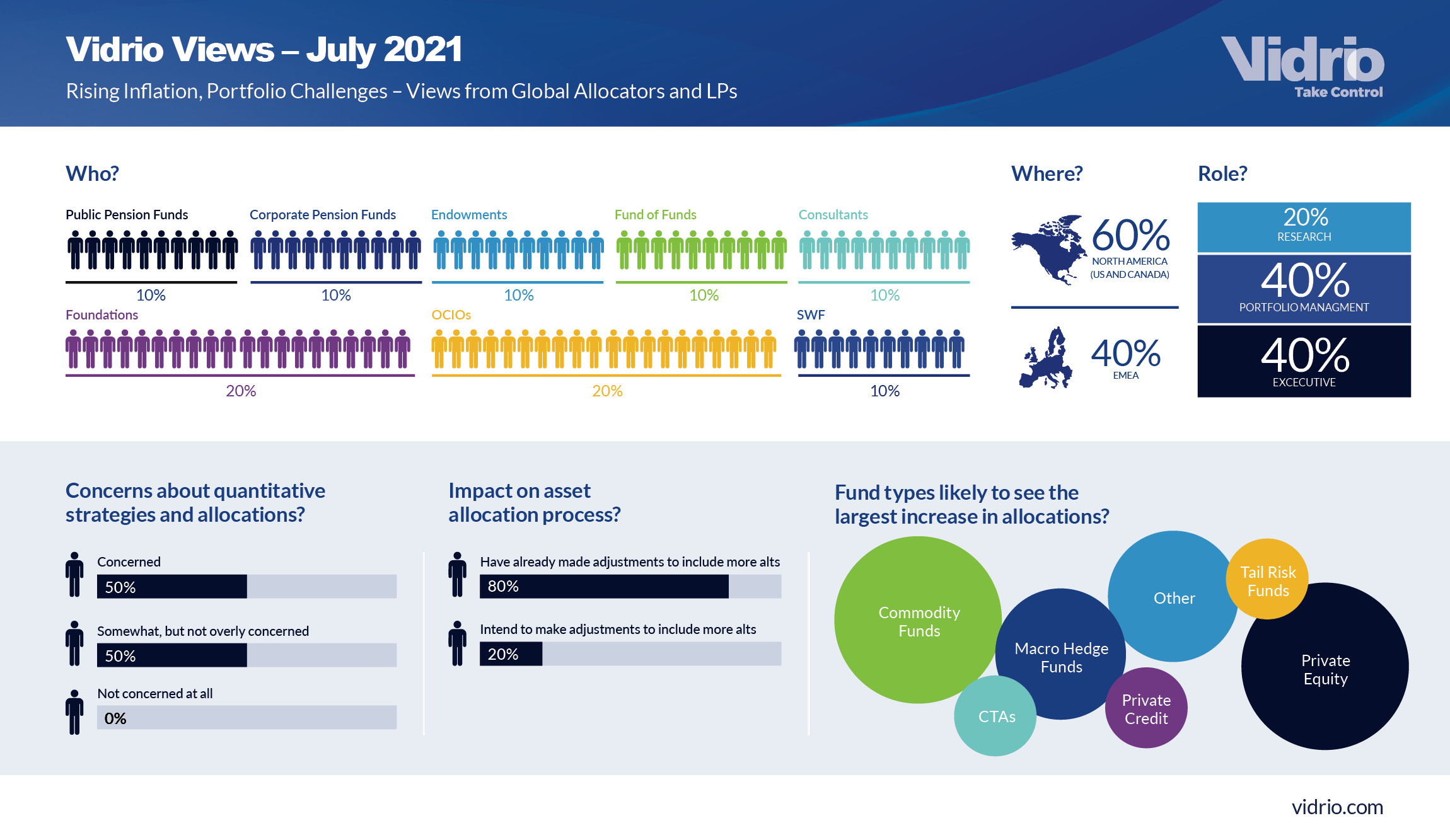 Many large institutional investors have made shifts to their portfolios on the
margin to counteract potential near-term inflationary issues with alternatives
benefiting, though many allocators were sanguine that even after a 40-year
bull run in Treasuries any rise in inflation would not have a significant impact on
overall portfolio returns.

What we found in our analysis in late June was that investors are concerned
in general about some pockets of inflation, though whether they are going to
make any significant shifts in portfolio allocations has yet to be seen. However,
what we did see in the survey results was this half year spike in inflationary
forces further drive an uptick in allocations to alternatives that have historically
outperformed in inflationary periods.
Please download the complete report to view the survey results (no form fill required).
About Vidrio Views
Launched in July 2021, Vidrio Views is a series of monthly market surveys and corresponding reports that analyze the sentiment of leading institutional allocators and LPs in relation to the industry's most pressing topics of the day. View the Vidrio Views Archive.