Welcome to our first inaugural episode of the Improving Alpha Podcast Series. Learn how ASU Enterprise Partners is encouraging growth and innovation across their endowment.
Michael Oliver Weinberg, co-founder, Improving Alpha Podcast Series
Summary
As allocators continue to navigate these volatile investment waters, endowments find themselves wrestling with questions around sustainability, ESG investing, innovation, and how to pass along their strategies for success to the next generation.
In this inaugural episode, Michael Oliver Weinberg, co-founder, Improving Alpha Podcast Series, is joined by Jeff Mindlin, Chief Investment Officer of ASU Enterprise Partners, to discuss how ASU Enterprise Partners encourages growth to the next generation of financial advisors. He shares his own journey and how tech and innovation is influencing his next steps when investing for the future.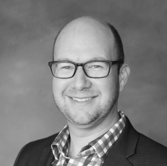 Jeff discusses:


- His

background and how he had a light-bulb moment with financial engineering and the building of quant models.

- What is ASU Enterprise Partners and how was Michael able to grow from $650 in AUM to over $1.3 billion in the endowment today.

- The sustainability efforts in the ASU Enterprise Partners endowment today, and what led to the 'petri-dish' of tests to figure out the right implementation for an ESG strategy that made sense.

- How his team is tapping into the student body to build a student managed fund program that deals less with stock picking and more about modeling a real investment strategy, whether it's through impact investing, ESG, real estate assets and more.

- How he thinks about tech and innovation, whether it comes from categories in education, clean tech, space or even military.

- And more!



Connect with Jeff Mindlin:
- Jeff Mindlin

- ASU Enterprise



About Our Guest:

Jeff Mindlin is responsible for managing the ASU Foundation's highly diversified investment assets to maximize long-term, risk adjusted returns. He provides critical support of the investment committee, and oversight of the outsourced chief investment officer while also helping drive synergies within the other ASU Enterprise Partner subsidiaries.

Mindlin oversees the Education Technology Accelerator program, acts as a trustee to the retirement plan and advises on the investment management of ASU's operating funds.

Connect with Micheal Oliver Weinberg:


About Our Host:

For three decades Michael has invested directly at the security level and indirectly as an asset allocator in traditional and alternative asset classes. Most recently he was a Managing Director, Head of Alternative Alpha, on the Investment Committee and a board member at APG, a Dutch pension provider. Previously he was the Chief Investment Officer at MOV37 and Protege Partners. Michael is also an Adjunct Professor of Economics and Finance at Columbia Business School, where he teaches Institutional Investing, an advanced MBA course that he created.

Michael is a published author, having written for The New York Times, international investment books and other publications. Michael has been interviewed by the Wall Street Journal, Financial Times, CNBC, Bloomberg and Reuters. He is a frequent panelist, moderator and lecturer for investment banks, institutional and family office organizations and business schools.




The information covered and posted represents the views and opinions of the guest and does not necessarily represent the views or opinions of Vidrio Financial, and/or our host, Michael Oliver Weinberg. The Content has been made available for informational and educational purposes only. The Content is not intended to be a substitute for professional investing advice. Always seek the advice of your financial advisor or other qualified financial service provider with any questions you may have regarding your investment planning.