In our sixth episode, we speak with Tensie Whelan about sustainability for institutional investors and how leaders can drive better financial and societal performance by embedding sustainability into their businesses.
Michael Oliver Weinberg, co-founder, Improving Alpha Podcast Series

For those working on asset allocations in today's volatile markets, are there ways to differentiate between sustainability and ESG? Furthermore, how do you create a harmonization in a triple-bottom-line approach that deals with job growth and creation, taking care of your employees and the planet, and ensuring profitability?
In this episode, Michael Oliver Weinberg, co-founder, Improving Alpha Podcast Series, is joined by Tensie Whelan, Clinical Professor of Business and Society and Director, Center for Sustainable Business, Leonard N. Stern School of Business, NYU, to discuss more on the topic of sustainability, and how companies can look at their profiles in the market when considering risk, competitor analysis, competitor advantage bottom-line.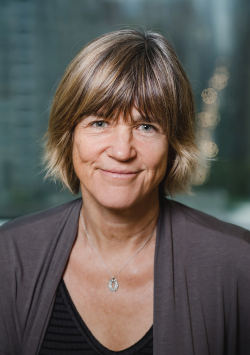 Tensie further discusses:

- Her background, including work with the Rainforest Alliance, building that organization to $50 million in revenue across 60 countries.

- Embedding sustainability as a core to any business strategy which then equates to driving better financial performance.

- What is the "Rosie Return on Sustainability Investment" and the 9-mediating factors that drive better performance as it relates to the core of your business.

- The ability of companies to quantify sustainability risk, and how a scale can be applied for investors looking at a given sector.

- What is the materiality matrix, transparent reporting (against KPIs as well as international standards), and strategic imperative of the company as it relates to sustainability investment methodology.

- and more.




Connect with Tensie Whelan:

- Tensie Whelan
- NYU Stern



About Our Guest:

Tensie Whelan (NYU '80), Clinical Professor for Business and Society, is the Founding Director of the NYU Stern Center for Sustainable Business, where she is bringing her 25 years of experience working on local, national, and international environmental and sustainability issues to engage businesses in proactive and innovative mainstreaming of sustainability.

Connect with Michael Oliver Weinberg:

About Our Host:

For three decades Michael has invested directly at the security level and indirectly as an asset allocator in traditional and alternative asset classes. Most recently he was a Managing Director, Head of Alternative Alpha, on the Investment Committee and a board member at APG, a Dutch pension provider. Previously he was the Chief Investment Officer at MOV37 and Protege Partners. Michael is also an Adjunct Professor of Economics and Finance at Columbia Business School, where he teaches Institutional Investing, an advanced MBA course that he created.

Michael is a published author, having written for The New York Times, international investment books and other publications. Michael has been interviewed by the Wall Street Journal, Financial Times, CNBC, Bloomberg and Reuters. He is a frequent panelist, moderator and lecturer for investment banks, institutional and family office organizations and business schools.

The information covered and posted represents the views and opinions of the guest and does not necessarily represent the views or opinions of Vidrio Financial, and/or our host, Michael Oliver Weinberg. The Content has been made available for informational and educational purposes only. The Content is not intended to be a substitute for professional investing advice. Always seek the advice of your financial advisor or other qualified financial service provider with any questions you may have regarding your investment planning.